1730 Park Street, Suite 117
,
Naperville, IL 60563
Commercial Lease Modifications for Tenants Affected by COVID-19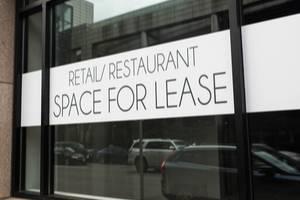 Since the onset of the COVID-19 pandemic in 2020, businesses in Illinois and throughout the United States have encountered financial difficulties. As the country is beginning to return to normalcy, some businesses have been able to resume their regular activities and continue operating successfully. However, many businesses are still struggling as they determine how to respond to the loss of revenue that occurred due to the pandemic. These issues have affected many commercial leases, and both landlords and tenants may need to determine how to address situations where a business has been unable to pay rent on a short-term or long-term basis.
Negotiating Lease Modifications for Commercial Landlords and Tenants
As commercial tenants have encountered financial struggles, this has put many landlords in a difficult position. While some landlords many have pursued lease enforcement actions, others may have been hesitant to do so due to the difficulty of finding new tenants in the current marketplace. Rather than pursue evictions or take steps to terminate a lease, it may be beneficial for both parties to negotiate lease modifications that will allow a tenant to continue occupying a space as they attempt to address their ongoing financial issues.
Some lease modifications that landlords and tenants may consider during negotiations include:
Rent abatement - A landlord may agree to forgive a certain amount of rent that is past-due. This may be done in conjunction with an extension of the term of the lease, especially in situations where tenants may have been unable to use a premises for a certain period of time due to government-mandated restrictions during the pandemic.

Rent deferral - Arrangements may be made to pay rent that is past-due at a later date. A landlord and tenant may agree that a lump sum payment will be made at some point in the future, or deferred rent may be paid off over time by temporarily increasing rent payments.

Rent reduction - For tenants who may struggle to fully pay rent as required in a lease, a landlord may agree to temporarily or permanently lower their rent payments. This may be done along with other lease modifications that will allow the landlord to recoup the amount lost because they will be receiving smaller rent payments.

Government relief - Multiple relief programs are available at the federal, state, and local levels for businesses that have been affected by COVID-19. In return for making modifications to a lease, a landlord may require a tenant to apply for relief and use the amount received to pay rent or other related expenses, such as utilities.

Loan conversion - A landlord may agree to convert the amount of past-due rent owed by a tenant into a loan that will be paid off over time.

Application of deposit - If a landlord holds a security deposit or other deposit that had been paid by the tenant upon assumption of the lease, some or all of this deposit may be used to pay rent that is past-due.

Subletting or co-tenancy - To find solutions that will allow a tenant to remain in the space being leased while making affordable rent payments, a landlord may allow a tenant to sublet space, or they may explore options for sharing the property with another tenant.
Contact Our DuPage County Commercial Lease Attorney
At Lindell & Tessitore P.C., we work with commercial landlords and tenants to address issues related to leases. We can help negotiate lease modifications that will protect the interests of both parties and ensure that issues related to COVID-19 will be addressed correctly. To learn more about the services we offer, contact our Oak Brook commercial real estate lawyer at 630-778-3818.
Sources:
https://www.lexisnexis.com/community/insights/legal/practical-guidance-journal/b/pa/posts/survey-of-commercial-lease-terms-reveals-ongoing-covid-19-implications
https://www.ccim.com/rentrelief/
https://www2.illinois.gov/dceo/SmallBizAssistance/Pages/Small-Business-Financial-and-Tax-Assistance-in-Response-to-COVID-19-Impacts.aspx