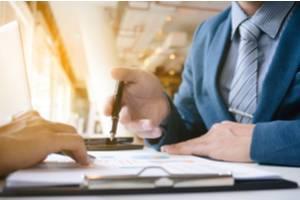 Investments in commercial real estate can be very lucrative but can also be very costly if mistakes are made. There are a variety of concerns that will need to be addressed when purchasing commercial property. This article is brief summary of some of the main due diligence items but is not exhaustive. If a buyer will be assuming ownership of property that tenants currently occupy, they will need to be prepared to assume existing leases and understand any other contracts that are in place that will survive the Closing such as service contracts, Declarations of Restrictions and Easements, and other agreements. To ensure that the Due Diligence Process is done correctly and critical items are not missed by the Purchaser, it is crucial to work with an attorney who can help perform due diligence or guide the client in what matters of due diligence are most important during the due diligence period under the subject Purchase Contract in a transaction.
Major Issues to Address When Performing Due Diligence
An investor can protect their financial interests by gathering all information needed to ensure that they fully understand the risks and benefits of a commercial real estate transaction. In many cases, a person will have 60 days or less to perform due diligence, so it is essential to act quickly to uncover any issues that may affect a transaction or impact an owner's ability to receive the proper return on their investment.
While the forms of due diligence that may be performed will vary depending on the type of property and transaction, an investor will likely need to address issues such as:
...