1730 Park Street, Suite 117
,
Naperville, IL 60563
Common Pitfalls That Can Affect Commercial Leases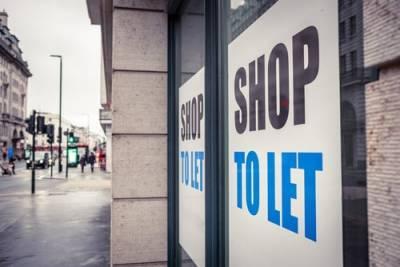 Most businesses need space where they can operate, requiring them to lease property from a landlord. Commercial lease agreements can be complicated, and tenants will need to be aware of how the terms of a lease will affect their ability to conduct business, the expenses they will be required to pay, and other unexpected issues that may arise. By understanding some of the lease-related pitfalls that commercial tenants commonly encounter, a business owner can avoid these problems and ensure that they will be able to conduct business successfully.
Commercial Leasing Issues That May Affect Tenants
Business owners will need to fully understand the terms of a commercial lease. Some issues that should be addressed when negotiating a lease agreement include:
Common area maintenance (CAM) - A lease may require tenants to contribute toward operating expenses or other costs related to common areas on a property. This may result in additional rent being charged on top of standard rent payments. Tenants should be aware of the types of CAM expenses they may be required to pay, including capital improvements or expenses related to other tenant suites that are not exclusively common areas. In some cases, a lease may place a cap on operating expenses, or it may limit the types of expenses a tenant will be required to pay.
Exclusive use - A landlord may agree that a tenant will have exclusive use rights, meaning that the landlord will not allow other tenants at the building to use their leased space for uses similar to the tenant's exclusive use. A tenant will need to confirm that their lease agreement contains an exclusive use clause that protects their interests.
Maintenance and repairs - A lease should detail the responsibilities that apply to both the landlord and the tenant regarding property maintenance or repairs to a building's structure or equipment. Tenants will want to be sure to understand whether they will be required to pay for major repairs, replacement of HVAC systems or other equipment, or any other structural or mechanical maintenance or repairs.
ADA compliance - A building may need to be modified to ensure that is accessible to people with disabilities. Tenants will need to be sure to understand who will be responsible for making these updates or addressing any other issues related to compliance with the Americans With Disabilities Act.
Contact Our Naperville Commercial Lease Agreement Attorney
Before signing a lease agreement, it is crucial to fully read the document and understand all terms that apply to a tenant. Failure to fully review a lease agreement could result in a number of unexpected expenses or other issues that may affect a business. At Lindell & Tessitore P.C., we can help business owners review lease agreements, address concerns about expenses or other issues, and negotiate favorable terms that will allow them to operate their businesses successfully. To learn more about our legal services, contact our DuPage County commercial lease lawyer at 630-778-3818.
Sources:
https://www.globest.com/sites/paulbubny/2017/08/08/top-10-issues-in-commercial-leasing/
https://www.4sitebycort.com/resources/blog/lease-restructuring/pitfalls