1730 Park Street, Suite 117
,
Naperville, IL 60563
 How to Successfully Navigate Through the Zoning and Development Process For Existing or New Commercial Real Estate Development Projects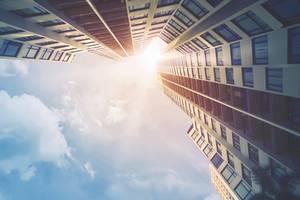 Real estate developers and investors will typically have multiple opportunities to pursue projects involving commercial real estate which may include retail, industrial, office and various mixed-use developments. A development project will typically involve the construction of on-site and off-site improvements, the construction of new buildings or structures, and a variety of other changes that will allow a property owner to generate revenue by leasing space to commercial tenants. However, when planning to purchase commercial property or begin a development project, owners and investors will need to understand how zoning laws will apply to them and their options for addressing any issues that may affect their ability to carry out their plans. Any mistakes with this process can be very costly and fatal to a project. The zoning and land use attorneys at Lindell & Tessitore P.C. have extensive experience in helping buyers and owners navigate through the zoning and development process, including, but not limited to, due diligence matters and in seeking to obtain all zoning and development entitlements needed for the zoning or development project.
Local Zoning and Land Use Laws
A municipality will have a number of zoning and subdivision ordinances that affect how different types of property can be used. These ordinances will typically designate certain zoning classifications within a city on their Official Zoning Map and Comprehensive Plan where properties can be used for certain commercial purposes. The zoning ordinances will place restrictions on the types of buildings that can be built, the types of businesses that can operate in a certain zoning district setting various bulk standards for each zoning district, and many other issues that will impact development and the use of a property. The following are just some of the various zoning issues to be mindful of during due diligence and zoning reviews for a development project:
Lot coverage and floor area ratio (FAR)

- Lot coverage refers to the size of a building's footprint as compared to the square footage of the property. Floor area ratio refers to the total square footage of a building (including on multiple floors) as compared to the size of the property. Restrictions may be placed on these figures to limit the size of buildings.

Setback

- A city may impose certain requirements on the distance between a building and the property lot lines, as well as the amount of space that must be provided between buildings on neighboring properties. Setbacks will typically be imposed for front yard, side yards and rear yard. If next to a residential zoned area, additional setback requirements may be imposed as well. Also, a city may have separate setback requirements for parking spaces and additional setbacks if there are flood plain areas or wetlands located on the property.

Parking

- A municipality will typically require a commercial property to include a certain number of off-street parking spaces based on the size of a building and amount of employees onsite. Depending on the type of establishment, different ratios may be used, such as requiring five parking spaces for every 1,000 square feet of an office building by way of example

Safety features

- Building codes will usually require commercial establishments to have emergency exits and fire escapes. Other safety features may also be required, such as sprinkler systems or the inclusion of fire extinguishers throughout a building.

Allowed uses of property

- Different types of property may have permitted uses allowing certain types of business to be conducted. Conditional use or special use permits may also allow for exceptions to the permitted uses of a property. In cases where zoning laws are modified in a certain area, nonconforming uses of a property may be allowed for establishments that were in place prior to the change. Some municipalities can limit a property to one primary use which can be a problem if a buyer intends to use a property for multiple uses.

Variances. When building setback, height, FAR or other zoning requirements are needed to be varied for a development project, variances can be requested from the municipality.
Stormwater detention

. Depending on the amount of impervious surface to be added to a new development the municipality will require that stormwater detention be provided onsite or off-site. Typically, more than 25,000 square feet of impervious surface added will trigger stormwater requirements for a project. Stormwater requirements are typically met by providing wet or dry detention onsite or piping the stormwater offsite to a permitted tributary or detention pond.

Planned Unit Development

. In situations where a number of variances are required for a zoning project it is usually best to submit a petition with the applicable municipality requesting a Planned Unit Development. A Planned Unit Development has less strict requirements than a formal variance process which is typically much more difficult to obtain municipal approval because of the many standards that have to be proven at the zoning hearing. Planned Unit Developments provide more flexibility for a Development Project.
Contact Our Naperville Commercial Real Estate Attorney
Understanding how zoning laws may affect a commercial real estate development project can be a complex undertaking. Developers and Investors will need to make sure their proposed project will be in compliance with these laws, and if necessary, will need a zoning attorney to help apply for the most suitable zoning relief needed for the project which may include rezoning, variances, planned unit developments, special use or conditional use permits. Lindell & Tessitore P.C. can provide legal help with these matters, and we will work to protect the rights and interests of property owners and developers. Lindell and Tessitore P.C. can also help with matters of due diligence for a development project. Contact a DuPage County real estate development lawyer at 630-778-3818 to set up a consultation and learn more about our legal services.