1730 Park Street, Suite 117
,
Naperville, IL 60563
Resolving a Commercial Real Estate Dispute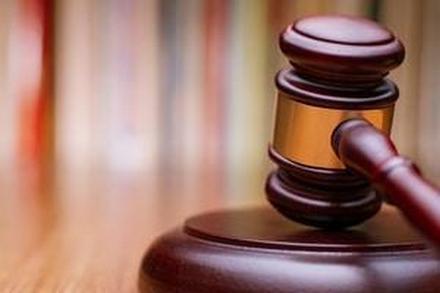 Commercial real estate disputes can be frustrating, complex, extremely costly. Thankfully, there may be ways to solve issues with less stress, money, and effort. Learn more about resolving your commercial real estate dispute, including when to seek assistance from a legal professional, with help from the following information.
Types of Commercial Real Estate Disputes
Disputes in commercial real estate are, most often, related to contracts, development, land use, or title issues. For example, land developers may experience arguments or potential litigation over:
Tenant's breach of a commercial lease;
Tenant's use of property;
Fair market value of the home;
Construction development contracts;
Worksite personal injury cases;
Easements preventing the intended use of land or property;
Zoning violations;
Development contracts;
Contamination of property; and
Environmental issues.
When faced with such issues, it is important to act quickly. Some matters can escalate, which can increase the overall cost of your commercial real estate development project.
An Ounce of Prevention
When it comes to commercial real estate disputes, an ounce of prevention can go a long way towards avoiding litigation. For example, an experienced real estate lawyer can examine and draft pertinent contracts to protect your development business. A lawyer can also assist you with the due diligence process before purchasing a parcel to reduce the risk of zoning violations and environmental issues. Unfortunately, not every developer is aware that an attorney can help prevent disputes, and they may only consider a lawyer once problems arise.
Dealing with Disputes
If you are currently facing a commercial real estate dispute, do not wait until matters start to spiral out of control. Instead, find representation as soon as possible and increase your chances of resolving the matter with a negotiation, arbitration, or other low-level dispute resolution option. If, however, litigation is imminent or necessary, an attorney can help you navigate the process more efficiently. Depending on the situation, they may even be able to help mitigate any damage that a dispute may have on your development project, bottom line, or reputation. Just please do so as early as possible to ensure you have the most protection available.
Contact Our Naperville Real Estate Lawyers
At Lindell & Tessitore, P.C., we strive to protect the best interest of our clients and their businesses. Skilled and experienced, we can assist with your commercial real estate dispute matter in a professional and efficient manner. Call 630-778-3818 and schedule a personalized consultation with our Naperville real estate lawyers today.
Source:
http://www.ilga.gov/legislation/ilcs/ilcs5.asp?ActID=532
http://cases.justia.com/illinois/court-of-appeals-first-appellate-district/2015-1-14-0088.pdf?ts=1426010816
http://www.naperville.il.us/globalassets/media/permits-and-licenses/petition-for-development-approval.pdf
http://www.naperville.il.us/contentassets/f6f4d1b8766c4564bde31277f00f444b/pzc-by-laws-4.3.17---approved.pdf